Please check out these companies. We use their products in all of our classes so be sure to try out something you are in the market for!
We stand behind their products and services and just couldn't do it without them.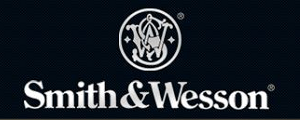 Smith-Wesson.com
From a humble start in 1852 to producing today's most innovative revolvers, pistols and rifles, Smith & Wesson has remained a leader in the industry for over 150 years. Today's firearms are built with the same legendary quality whether it is one of their classic revolvers, or one of their highly advanced M&P pistols and rifles. Look for their handguns in all of our classes and private lessons.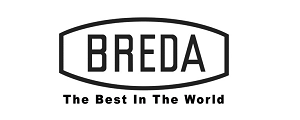 BredaUSA.com
Handmade. Italian. Shotguns. There really isn't much explanation needed. Breda has been making firearms since 1925. Their company is responsible for the invention of the inertia driven system that we are used to today, as well as the simplistic design that allows our semi automatics to maintained without any tools. Each small batch of shotguns take several months to complete before their journey to America. Look for their B12i in our shotgun classes and see what handmade Italian quality is all about.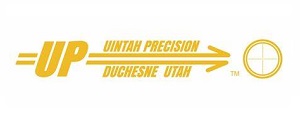 Uintahprecision.com
Uintah Precision offers a simple solution for those who enjoy AR-15 ergonomics, yet seek bolt action precision. With the UPR-15 or larger UPR-10 an AR-15 or AR-10 owner can remove their semiautomatic upper receiver and replace it with a precision bolt action upper. This direct replacement requires no tools and can be accomplished in seconds. Changing the system from a semi to a manual also allows you to work around many state restrictions as well as add certain features. Try one for yourself in our long range courses and many of our other rifle courses.
Frontiertactical.com
Frontier Tactical has revolutionized the way most of us view the AR-15 platform. Their creation of the War Lock system allows any AR-15 to allow barrel swaps without tools. Being able to change barrels allows an AR-15 owner to change calibers without the need for a separate upper receiver or optic. Being able to change barrels also allows you to change barrel length and/or profile in under 20 second. Look for their system on many of our AR-15's in a variety of our courses.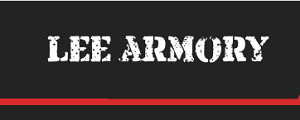 LeeArmory.com
Helping us beheind enemy lines, Lee Armory not only produces top qualitiy AK-47's but also builds versions that are in compliance with the New York state SAFE act. Look for their NY Legal AK-47 in many of our courses for a chance to shoot it yourself!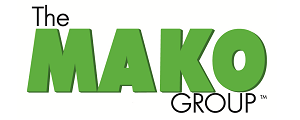 The Mako Group brings some of the best brands in the industry together under one roof. Fab Defense accessories, Meprolight optics, Frontline holsters and RTS target systems join up to bring the best training and duty equipment for the Soldier, LEO, Civilian and Hunter alike. Look for Fab Defense stocks and accessories as well as RTS targets in any of our rifle classes to try some out yourself! Also be sure to use code RFI15 to get 15% off your entire order! 
Konus.com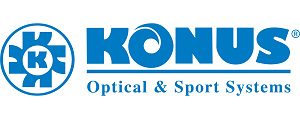 Since 1979 Konus has been dedicated to making precision Italian designed and engineered optics at a price that nearly any shooter can afford. Their Konuspot-80 is renowned in the service rifle arena for being able to spot tiny 5.56 holes in the 600 yard target! For this reason we utilize one in our Long Range Course and many others. Look for it in any of our rifle class and see for yourself!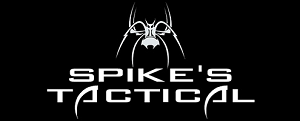 Spikestactical.com
Spikes Tactical is know for making high quality AR-15 rifles and components for nearly every shooter. 100% American made products made with American materials allows for an easy lifetime warranty. Complete rifles such as their controversial Crusader and their newest AR-10, The Roadhouse turn heads even before the target is scored. Unique lower receivers such as The Spartan and our favorite, The Snowflake are the perfect foundation for your next custom build, Check out their gear in our 2-Hr AR-15 course!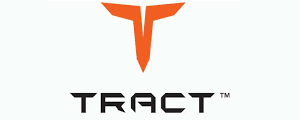 Tractoptics.com
It is effortless to support a company created by your neighbors on Long Island, even more so when they deliver high-end optics at affordable prices, simply by cutting out the middleman. German SCHOTT glass typically carries a premium price tag for its flawless light transmission and clarity, however Tract puts it into reach for far shooters than ever before. Try out their optics in any of our rifle courses to see for yourself.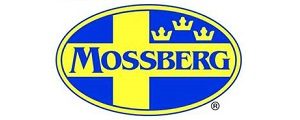 Mossberg.com
Offering rugged reliable firearms since 1930, Mossberg's name has become synonymous with American quality. World renowned for their shotguns that fit any budget and will become an heirloom, they extend that same reputation to both their centerfire and rimfire rifles. Look for their Blaze .22 rifles in our Zombie Shoot among many other classes.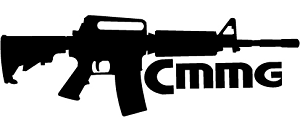 Cmmginc.com
Building revolutionary AR-15's and AR accessories is the primary goal of CMMG. Their lineup consists of rifles, uppers and proprietary accessories that simply cannot be found through other manufacturers. Look to them to complete your next build, or upgrade your existing rifle. One of CMMG's best know product line is their drop in .22lr conversions in the form of a bolt kit or dedicated upper. Come try some of these in any of our courses where rifles are used.USE CODE RFI18 to get 25% off your next order!
Bearflagdefense.com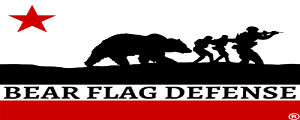 Fighting for our rights from the other coast, Bear Flag Defense brings about a robust reloading device aptly named the BF-10. Its closed system helps to keep the elements out and the ammo in! The BF-10 allows a shooter to use their entire hand in the reloading stroke, without having to crack open a fixed magazine AR-15. Try one for yourself in our 2HR AR-15 Course!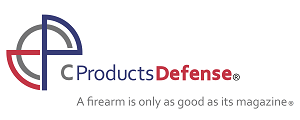 CPDmags.com
Make no mistake, C Products Defense is not the same company as C-Products of yesteryear. In 2011 new owners purchased the defunct company and invested thousands into new machines, molds and T&E. Today CPD manufactures the most reliable Steel and Aluminum magazines on the market, from your everyday 5.56 mags to exotic gear like 7.62 x 39 and 6.5 Grendel Magazines for the AR-15. Try some out for yourself in our rifle courses and see how a firearm is only as good as its magazine!
Aliengearholsters.com
Voted 2016's Best Holster by concealednation.org, Alien Gear holsters were a natural fit for our classroom. Utilizing thicker shells, stronger clips and extremely comfortable neoprene, Alien Gear brings us a highly adjustable, easy to wear holster for nearly any gun that you can imagine. These holsters are backed for life and even come with free shell replacements should you decide that you want to carry a different gun! Check them out in all of our pistol courses!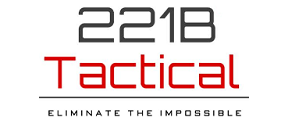 221BTactical.com
221b Tactical delivers clothing and accessories for police, military and those who take their shooting seriously. See their Guardian gloves in use in our classes as they give the shooter the grip and warmth they need to stay successful when the elements are not in their favor. From their industry leading thermals to their exclusive armor ventilation vest they have what you need to stay comfortable and protected wherever your mission takes you.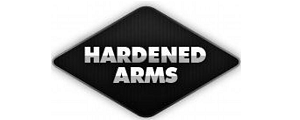 HardenedArms.com
Quality doesn't have to cost a fortune. In fact there are no better products than those built from true passion. Hardened Arms is a relatively small company making a big splash. From complete guns to just the right parts to complete you AR-15 build, these folks craft great products for budget builds without sacrifice. Come out to our 2HR AR-15 shoot and watch some of their uppers digest hundreds of rounds in one session without failure or even a cleaning. Be sure to check them out for your own builds!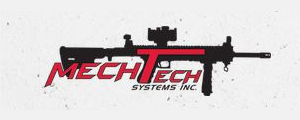 Mechtechsys.com
Mech Tech Systems brings us the most versatile pistol accessory in the world, the CCU. The CCU converts your XD, Glock or even a 1911 into a carbine rifle with ZERO tools and is completely reversible in seconds. The 16″ barrel keeps the unit from being classified as an SBR so there is no tax stamp required. This conversion is getting a lot of attention from USPSA shooters who want to try out the pistol caliber carbine division, but don't want to re-invest in a rifle, magazines, and mag carriers.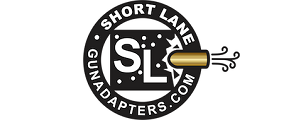 Gunadapters.com
Short Lane is dedicated to allowing one firearm to be able to fire multiple calibers with just a simple drop in adapter. This allows the user to train more affordably, or even fire their favorite firearms at more restrictive ranges. Look for their shotgun adapters in our NRA Shotgun courses, private lessons and anywhere you are expecting to find innovative variety!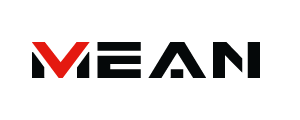 Meanarms.com
Backed by more than 40 years of custom injection molding knowledge, MEAN ARMS has the skill it takes to build innovation. Luckily for those in restrictive states these folks have went out of their way to help us solve many of our problems. The MA loader feeds 10 rounds of ammo straight into your fixed mag AR right through the ejection port, eliminating the need to take it down each and every time. Seeing is believing so be sure to join our AR-15 course and use code RFI10 to get 10% off your own!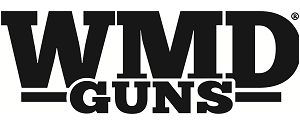 WMD-guns.com
WMD Guns is our go-to for easing firearms maintenance or breathing new life into our battle worn work horses. Their NiB-X finish is the hardest Nickle Boron coating in the industry and enables simply dry cloth cleaning on even the dirtiest of parts both internal or external. NiB-X also cuts down on lubricant dependency, drastically enhancing reliability. Check out some of their work on many of our AR-15 rifles and components!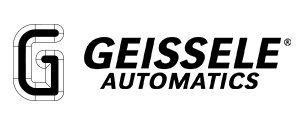 Geissele.com
Geissele Automatics is world renowned for their legendary triggers as well as several other upgrades for the AR-15 platform. We utilize many of these parts in all of our AR-15 classroom rifles. Try out several different triggers from these folks such as the SSA , SSA-E, Super-T and S3G. All rifles are built with their lower parts kits as well, for exacting tolerances and outstanding performance.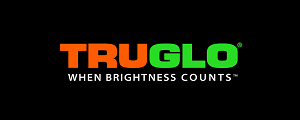 Truglo.com
Leading the industry in fiber optics, Truglo brings their expertise in building robust, yet affordable gear to the magnified optics arena. Delivering scopes for hunting, tactical and general range use. Look for many of their offerings on our rifles in courses such as the AR-15 shoot, NRA Basic Rifle Course, and our Defensive Shooting courses.
Wearing prescription eyeglasses while shooting is almost always a challenge. Those who wear bifocals are always at the crossroad of whether they need to use their distance glasses or reading glasses to better see the front site. Tactical Rx delivering that in between distance in ballistic polymer to give you your best sight picture. Your script also covers the entire curvature of the lens, expanding the angles at which you can see through them as well. Leave the frustration behind!
Ritonusa.com
Veteran owned and operated Riton USA focuses on bringing solid, quality optics to your favorite build without breaking the bank. Their entry level Mod 3 series will satisfy even the most discriminating hunter or plinker, while their RT-R Red dot and magnifier compliment any tactical rifle. Looking for long range precision? Look no further than their Mod 7 line. With magnification ranges up to 25x they will put lead on steel well past what the average rifle is capable of. Look for samples of each line in all of our courses.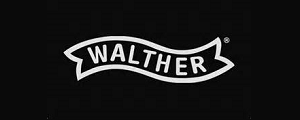 Waltherarms.com
For over 130 years Walther has been bringing the finest German engineering to the firearms industry. Built with legendary ergonomics, care is put into each of their firearms to ensure that they fit every hand comfortably and help a shooter maintain a proper and accurate grip. Look for their PPS, PPQ and P22 pistols in all of our classes containing handguns and see why they have withstood the test of time.
Explorescientific.com
From their parent company Explore Scientific, Alpen brings us affordable spotting scopes and binoculars perfect for those looking for clear glass on a budget. For more than 20 years they have been striking the balance between price and clarity in their products. Come check out their model 788 20-60 x 80mm as we field two of them to spot hits all the way out to 1040 yards in our long range course!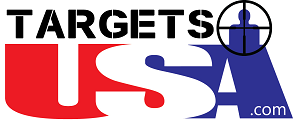 TargetsUSA.com
Portable, affordable targets straight from the last frontier! TargetsUSA.com provides durable target systems that are not only compact, but simple to assemble. TargetsUSA also makes most of their systems portable enough to fit in a standard USPS shipping box meaning ultra low cost when it comes to getting targets to your door! Look for their plates in any of our classes where reactive targets are used….PING!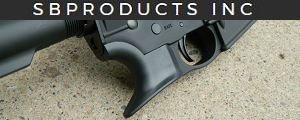 SBproductsinc.com/
In response to the NY state S.A.F.E act S&B Products has stepped up to the plate to give New Yorkers the part that is required to keep the most popular rifle in America, the AR-15. Replacing the pistol grip on an AR-15 eliminates the most difficult "feature" while still giving you control of the rifle. See their products in use in our classroom AR-15's and check them out to see how you can install one on your own rifle!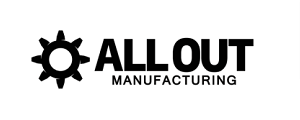 Alloutmfg.com
With state regulations severely effecting the way an AR-15 can be gripped, All Out Manufacturing delivers a more comfortable and controllable solution that still keeps gun owners on the right side of the law. The "Patrick Henry" trigger guard gives users of the SB Products "Spur" a more comfortable grip by allowing them to rest their middle finger and providing nearly identical control when compared to a standard pistol grip. Try the Patrick Henry on all of our rifles that use a Spur and visit their website to get your own!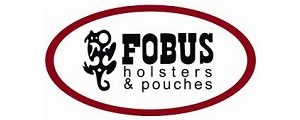 FobusHolster.com
Developed and battle proven in Israel, Fobus holster brings us the leading edge in CCW holsters. Whether your preference is OWB, IWB, thumb break or retention, they have a model for you and your gun. Being the first in the industry to develop the injected molded holster they have had many years perfecting their products. All Fobus holsters are maintenance free, carry a lifetime warranty and are shipped free of charge. Look for their holsters in our Defensive Shooting courses as well as our NRA Pistol Classes.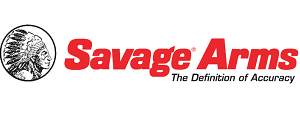 Savagearms.com
With over 125 years in the business Savage not only has defined accuracy, but also made it affordable. From their innovative floating bolt head design to their legendary accutrigger they are constantly trying to improve on what most already consider perfection. Look for their Rascal youth rifle in our classroom and their 10FLP in the hands of Frank Melloni, as it is his personal preference for long range shooting.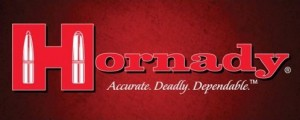 Hornady.com
One of our biggest supporters, providing our reloading class with some of the best equipment in the industry.  They also provide us ammo and other shooting accessories for many other classes. A true joy to deal with and among the best multifaceted companies in the industry.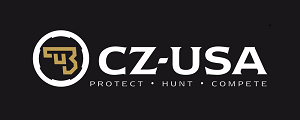 CZ-USA.com
Since 1936 CZ has been the makers of high end firearms. From Rifles to shotguns to pistols, CZ caters to the discriminating shooter. Consider a CZ when you find yourself in a spot where your equipment cannot meet your skill level. Look for their 455 American in our rifle classes to see just how well you can actually shoot!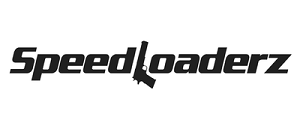 Speedloaderz.net
Tired of ruining expensive shooting gloves, or worse your fingers? Sounds like a speed loader is in the cards, but which one? Speedloaderz.net carries the widest assortment of loaders on the market to include the Lula Loaders, Cammo Brothers loaders and of course our favorite the Tuff Quick Strips. Check them out to stop thumb pain as well as the fumble fingers that come with loading magazines with gloves on.  Look for their gear in all of our classes and private sessions!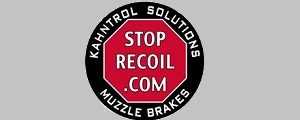 Kahntrol.com
Recoil is not fun, but it's a necessary part of shooting… well is it? The folks at Kahntrol Solutions don't believe so and neither will you after trying one of their muzzle brakes. Kahntrol Solutions brings us 100% American made muzzle brakes that are the most effective on the market. These brakes not only reduce recoil, but help new shooters learn good habits without developing involuntary reactions to recoil on larger caliber rifles. Look for a variety of their brakes in several of our rifle courses.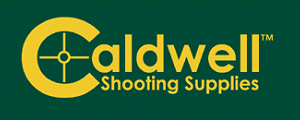 Btibrands.com
Caldwell shooting supplies has been supplying shooters with the right equipment to get the most out of their range session. For targets, rests, and other innovative supplies look to them. We utilize their AR-15 and AK-47 mag loaders to get our shooters more time shooting and less time loading. With a simple press of a plunger magazines can be loaded with ease.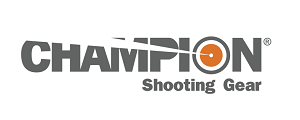 Championtarget.com
Champion's line of reactive and paper targets are exactly what it takes to keep pistol and rifle shooting interesting. Champion also caters to the avid shotgunner. Their throwers are known for their quality and value. We utilize the Easybird Auto-feed trap for all of our shotgun training. Its rugged construction makes it perfect for constant use, and the price is affordable enough for our students to get one for their own backyard.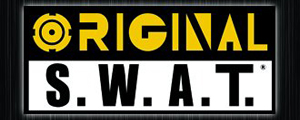 Originalswat.com
Let's face it, range conditions are seldom ideal, often covered with snow or mud or containing some other rough terrain. Original S.W.A.T. has been providing professionals quality boots like no other for over 15 years. Our instructors wear these boots through anything, proving they are up to the task day after day.
Zombieindustries.com
Let's face it, everyday on the range isn't about perfecting technique. Some days it's just about sending down some rounds and having a fun shoot with less emphasis on marksmanship and more on camaraderie and stress relief. Look to Zombie industries for a host of fun reactive targets that mutilate or even bleed! For your chance to shoot at some of these come to our 2- Hour Zombie Apocalypse Shoot!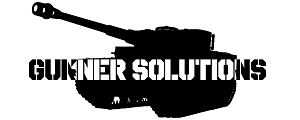 Gunnersolutions.com
Looking for innovative gear and only want to buy it once? Than turn to Gunner solutions. Hand crafted quality and made 100% in America. The EZ8 Shotshell carrier is the only item in its class. It delivers a simple way to carry shotgun shells no matter how you load your favorite scattergun. Built for 3-gunners but equally at home in the field, as it can expand to hold 3″ shells. Look for these in use in our classes where loading on the go is key!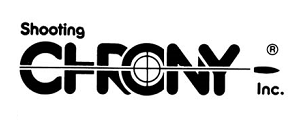 Shootingchrony.com
Long range rifle and competitive pistol shooting both require one thing, accurate ballistic information. We turn to Shooting Chrony for affordable chronographs that are not only accurate, but portable. Folding like a book, it is easy to balance with the rest of your gear as you head off to even the most remote locations.Be sure to try one in our competitive pistol lesson as well as our introductory to long range shooting session.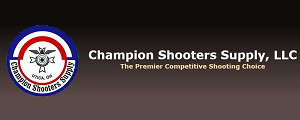 Championshooters.com
A store for competitors BY competitors. With over 40 years of experience and 40 years at Camp perry, these folks know what it takes to earn the gold. That is why they are the official home of Freeland Products. Look for their shooting coat and spotting scope stands in our rifle classes and check them out when you are ready to win!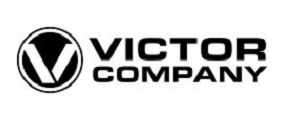 Victorcompanyusa.com
Looking for a better stock on what would be an otherwise perfect rifle? Give Victor Company a look. Their Titan 10/22 stock is deployed in our classes further accurizing our precision 10/22 builds. Other offerings include skin replacements for the AICS as well as QD sling mounts and other innovative accessories. Remember, winning is in the details!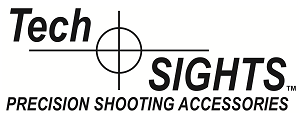 Tech-Sights.com
You can't hit what you can't see. Sadly some of our favorite rifles suffer from inferior sights. Not anymore! Tech-Sights are simple user replaceable sights that mimic GI aperture sights. Install them on your favorite .22LR for real world sight picture practice. This enables a shooter to train for highpower without spending valuable centerfire rounds. We use them in our own Ruger 10/22's. See for yourself in our rifle classes!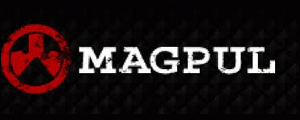 Simply innovative, period. If you had to describe these folks in two words that would be them. Look to magpul for the best solutions to the most common problems. Got a sticky mag? Get a Pmag, Need back up iron sights but short on space? Get the Mbus sights. Your sling not cutting it? Try a MS1 sling, we're proud to have them in our advanced rifle course! Great products, simple efficient and they get the job done.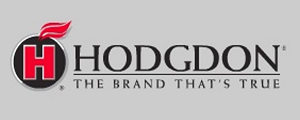 Hodgdon.com
From their first batch of 4895 in 1945 to today's CFE223, Hodgdon Powder always delivers clean, consistent performance. These very qualities are what makes their powders the go-to for serious hunters, competitors and recreational shooters. Constant development brings us new powders to chose from year after year while never changing the old powders we have come to rely on. Look for their entire product line in our reloading classes.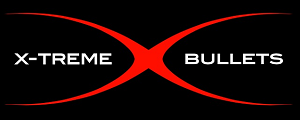 Quality meets affordability for the pistol reloader. Using these plated bullets the high volume volume shooter can save thousands a year on projectiles without sacrificing accuracy or function. Use a sample of them in our reloading courses and be sure to check out their entire product line!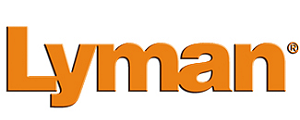 Lymanproducts.com
Over 100 years worth of reloading experience. Lymans reloading manual has been the staple of any good reloading bench. Years of product development has yielded some of the most unique tools the industry has ever seen. Look for their manuals,dies, and tumblers in our reloading classes.

Steiner-binoculars.com
The authority in fine imported optics. Look to Steiner when you are ready to invest in the best optics money can buy. Offering world class scopes and binoculars, their clarity is second to none. Look for their Military line in all of our precision rifle courses.

Burrisoptics.com
When approached with the question of "Who makes a quality scope that is still affordable" our go-to brand is Burris. Utilizing some of the finest components these folks make and accurate, reliable scope. Look for them in of our rifle classes and lessons.


WolfAmmo.com
Firearms skills are highly perishable, and we're only as good as the amount of time we spend on the range. In today's economy particularly the ammo market we need a dependable product that is also affordable. We trust wolf ammo in our most treasured historic firearms.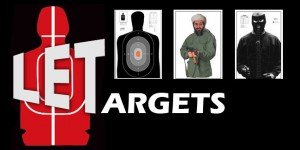 Letargets.com
A steel target needs to be, well bulletproof. Law Enforcement Targets offers the most durable steel targets in the industry. Look to them not only for steel but paper targets as well, including the required NRA targets for the Winchester marksmanship program. LET also specializes in profession shooting accessories such as shot timers, cleaning tools and solutions.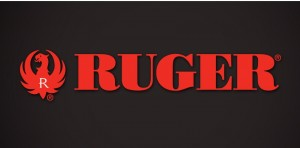 Ruger.com
Legendary quality made them a simple choice for our mission. Rugged and reliable, their own slogan is a textbook example of beauty in simplicity as it couldn't be truer. Their 10/22 is the only rifle we feel comfortable enough putting our insignia on and their Mark III 22/45 will makes its way into the hands of every new pistol shooter. Quality firearms result in quality instruction.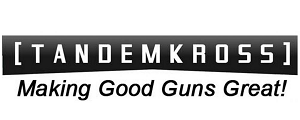 Tandemkross.com
As shooters progress they quickly begin to out-shoot their gear. Enhancements are the sound solution, preserving your favorite firearm and your shooting skills in one fell swoop. Enhancements such as sights, charging handles and revolutionary new products bring TandemKross to the forefront of the industry.. Look for their 10/22 magazine bumpers in use in all of our rifle classes.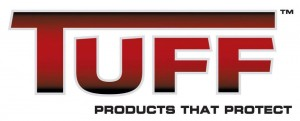 Tuffproducts.com
The hottest up and coming company in the gear protection business. Our equipment relies on secure transportation for effective training, for that reason we insist on only the best range bags, gun cases and magazine holders. Built with rugged shooting conditions in mind, Tuff delivers. Look for their gear in all our classes. Use code Melloni10 to get 10% off!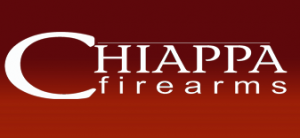 Chiappafirearms.com
Some of the most interesting firearms on the market. Chiappa's product line includes the revolutionary rhino revolver, the M1-22 and reproductions of the famed Sharps, Enfield, and Springfield rifles and or muskets. Recently Chiappa has turned its attention to reproducing classics in the perfect training round, .22LR. Look for the M9-22 in our pistol classes and lessons.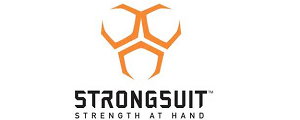 Strongsuitgloves.com
Keeping your grip will always be a challenge for the shooter that knows no bounds when it comes to climate. Shooters need to be able to train in comfort in any condition. Look to Strongsuit for protection no matter where your sport or career may take you. From their tactical and patrol lines to the Q-Series endorsed by fellow Top Shot Alumni Gary Quesenberry, these gloves will give you a grip on the competition.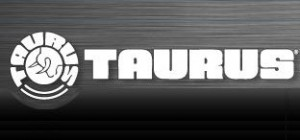 Taurususa.com
Quality meets affordability with these unique firearms. Guaranteed through a lifetime warranty, these pistols are built TOUGH. They are the kind of machines that can endure all day use and still shoot as accurately and reliably from the first shot to the last cease fire of the day. All this for a price tag that makes them an easy purchase for shooters of any budget.

Henryrepeating.com
The first practical lever action rifle lives on today! Faithful reproduction and quality craftsmanship is found in EVERY Henry rifle. For that reason they have been selected as our example and will be used in all of our rifle classes.

ESSeyepro.com
We care about your safety so we only use the best. ESS makes eyewear to military spec performance and impact standards. Couple that with comfort and anti- fog and scratch treatment and they become the only eyewear we use. Each student gets to use a pair for their range session.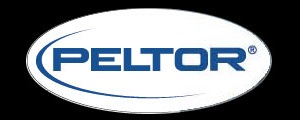 Peltor.com
From top of the line high tech electronic hearing protection to the best disposable ear plugs on the market, Peltor is our go-to brand. Students and instructors alike will have access to their products to protect their hearing, while not hindering communication or comfort. Your safety in number one, so its only fair that you are issued the best.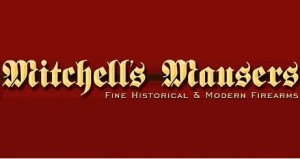 Mauser.net
When it comes to obtaining a vintage military firearm, or a faithful reproduction this is the only name we trust. Specializing in Mauser Rifles they also carry a fine assortment of other historical firearms, such as Lugers and Mosin-Nagants. Hands down the best historical firearms dealer, without the Gun Show Gamble.  A collector's grade German K98 can be seen (and used) in all our WWII and historical firearms courses.

tacticalsol.com
A leader in the industry. Tactical Solutions provides the discriminating shooter with high performance upgrades including barrels, compensators, suppressors and the finest .22LR conversions on the market. For this reason we have chosen their M-4 AR-22 upper for our classes.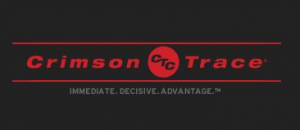 crimsontrace.com
Maker of the world's finest laser sights. Crimson trace lasers are the fastest and most accurate laser sights in the market. Integrally molded into stock dimension grips, they don't affect the feel or dimensions of today's most popular firearms. For this reason, along with their legendary reliability, they are the only grips we use in our classroom.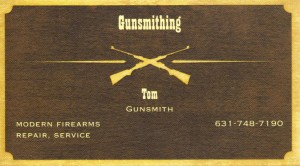 Tom's Gunsmithing and Stock Engraving (631) 748-7190
A true master of the trade, Tom is dedicated to his work. Based out of his home workshop he gives each firearm the careful attention it deserves. In the event something goes wrong Tom is our go-to. His engraved stocks are works of art that may make you think twice about ever bringing your firearms through the woods again! See his work on display at the The Long Island shooting range, as well as in use in all of our classes.

DNZproducts.com
A  rifle is only as good as its optics, and optics are only as good as their mount. For this reason every scope we use in our long range shooting classes is set in a DNZ mount. Ruggedly constructed and built to exact tolerances, these mounts fill our most demanding precision shooting needs.

GuapoForum.net
Home for the Long Island shooter. The members of this site are polite, courteous and most importantly, knowledgeable. Welcoming new members with open arms and dedicated to the second amendment.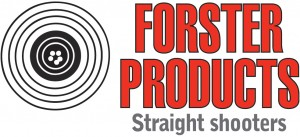 ForsterProducts.com
When you're ready to make the investment for extreme accuracy Forster can supply you specialized equipment to meet your needs. From specialized measuring equipment to innovative propitiatory devices, they keep one thing and one thing only in mind, precision.
Want to become one of our Affiliates?