TWO GREAT DEALS TO WRAP UP YOUR SHOPPING !
Perfect for the shooter in your family, or even YOURSELF!
This year we will be offering TWO different deals folks!
DEAL#2
Gift Certificate for ANY NRA Rifle, Pistol, Shotgun or Reloading course, Normally $185 just $148! if purchased between 12/17 and 12/24!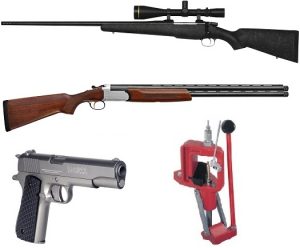 Our flagship courses offer shooters the longest range sessions, the most information and come complete with the NRA Handbook, firearm usage, ammo, targets, range fees and even lunch!
Choose from the NRA Rifle Course, The NRA Shotgun Course, The NRA Pistol Course or even The NRA Reloading Course!
Each purchase comes with a printable certificate, perfect for gift giving. They also NEVER EXPIRE!
Our entire 2020 and remaining 2019 schedule can be viewed under the class dates menu!
**Unfortunately these deals have expired.However all of these gift certificates are still available for a reasonable price on our gift certificate page found HERE **