TWO GREAT DEALS TO KICK OFF THE HOLIDAY !
Perfect for the shooter in your family, or even YOURSELF!
This year we will be offering TWO different deals folks!
Deal #1
The 2-Hr AR-15 Shoot – OR- 2-Hr Historic Military Shoot!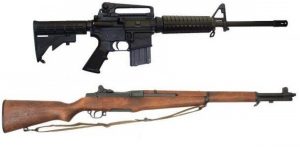 Not in the mood to wait in line black Friday ? Then this is for you. Hop on the link below and grab THE BEST DEAL WE WILL RUN for our TWO HOUR AR-15 SHOOTING AND SAFETY PACKAGE GIFT CERTIFICATE…From 11/22 – 11/26 only $59!
This course is the newest in our line of fast, affordable training sessions.
Sessions will be held at the Nassau County Range (Indoors)
Try out the following AR-15 Rifles in a safe indoor environment:
Frontier Tactical – 6.5 Grendel
Wolf Arms – 5.56 piston driven A1
Frontier Tactical – 7.62 x 39
Thordsen – Det. Mag 5.56
CMMG – Mk4 HT .22LR
All inclusive!
Got a historian, gamer or movie gun enthusiast on your list? Than this is your chance to get them into our freshly returned Historic Military Firearms Shoot! Here they will shoot:
The Mosin Nagant
The M1 Garand
The M1 Carbine
The AK-47
The AR-15
Using FULL POWER military ammo!
SPONSORED BY WOLF PERFORMANCE AMMUNITION!

Give them the gift voucher and let them decide!
Enjoy special pricing for a limited time of ONLY $59 per person! (Normally $85)
Each purchase comes with a printable voucher, perfect for gift giving. No expiration and no price printed on it…unlike those "OTHER" voucher web deals.
Courses will be held monthly with registration OPEN for our December and January classes. ACT FAST AS THEY WILL FILL QUICK!
More Info, Dates and Registration can be found here
DEAL#2
Gift Certificate for ANY NRA Rifle, Pistol, Shotgun or Reloading course, Normally $185 just $125! if purchased between 11/22 and 11/26!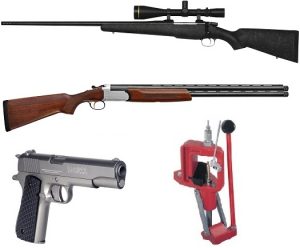 Our flagship courses offer shooters the longest range sessions, the most information and come complete with the NRA Handbook, firearm usage, ammo, targets, range fees and even lunch!
Choose from the NRA Rifle Course, The NRA Shotgun Course, The NRA Pistol Course or even The NRA Reloading Course!
Each purchase comes with a printable certificate, perfect for gift giving. They also NEVER EXPIRE!
Our entire 2020 and remaining 2019 schedule can be viewed under the class dates menu!