Course will be held on
11/15/20 from 10am – 2pm at: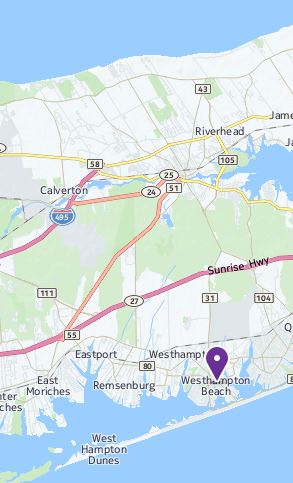 Pine Barrens Private Range

Westhampton Beach (South Riverhead), NY
*No GPS Address, use our directions
Directions:
Sunrise Highway to Exit 63s (rt 31s).
Left onto Stewart Ave (Into Gabreski airport)
Go straight through the traffic circle, make left at stop sign
Pass "authorized vehicles only" sign (you are authorized)
Range is seven tenths of a mile on your left.
———————————————————————————————————–
Courses only open to U.S. Citizens or Non-U.S. citizens who are: (1) lawful permanent residents (e.g., green card holders), (2) refugees, or (3) individuals who have been granted asylum.
Visa holders (Work, Travel, Ect.) are not eligible for any courses involving firearms.
Prices for classes are as stated:
Advanced Rifle Shooting Positions – $135 (All inclusive)
*$35 deposit accepted online . Balance is paid in person on day of class, CASH only.
Deposit is non refundable, may be transferred to another class with 14 days notice, inside of that you must attend or have somebody take your spot.
COMPLETE COURSE INFO CAN BE FOUND HERE
Please have a sling installed on your firearm, preferably a USGI web sling, attached to a pair of 1.25″ sling swivels.
See Pictures Below: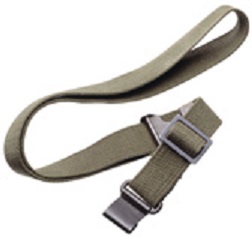 200 rounds of ammo will be required for the shoot if you are bringing your own rifle.
Requirements
Students MUST be familiar with basic firearms function.
Students Must be able to zero within 15 rounds of ammo.
Students Must be able to reload from a closed bolt, from an open bolt and reload from both a loaded and empty chamber.
Students Must be able to rapidly clear Jams, as several drills are only 60 seconds long.
Prospective attendees that are not able to complete these procedures rapidly should NOT start with this course and should consider a private lesson OR the NRA Basic Rifle Course first.

Basic Function will not be covered either as a whole or one on one during this course.
If bringing a rifle it must be zeroed to impact 1.5″ high at 50 yards with the ammo you will be bringing
200+ rounds of ammo if you are bringing your own rifle, inquire about reduced courses of fire available to save ammo.
Also great to bring
Extra magazine, or magazine that hold 10 rounds (Timed portions require 10 shots)
Shooting mat, Large towel, or blanket
Pop-up Canopy (for shade and protection from the elements)
Utility stapler (To speed up target hanging)
Spotting Scope
Shooting coat – Our recommendation