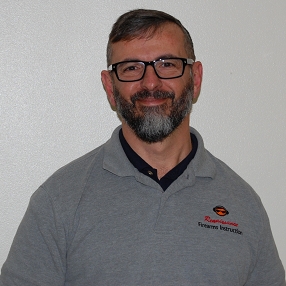 Born in Italy, Marco came to the United States as a child and grew up in Queens, NY.
 His interest in firearms started at an early age as his father was an avid collector of WWI and WWII firearms.
Marco has been actively participating in the shooting sports since the mid-1980's, his interests include USPSA and IDPA style pistol matches, long-range rifle shooting, reloading, and amateur gun smithing.   He is now passing the tradition down to his three children, who have taken lessons in long range rifle shooting in Virginia, tactical shooting in Wyoming, and are starting to compete in local matches.
Marco is an engineering manager at a local semiconductor company, and resides in Suffolk County, NY.