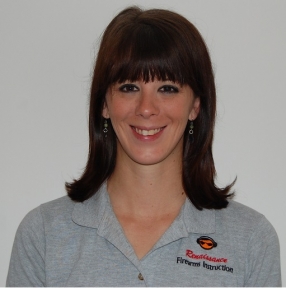 Barbara  has one true passion, and that is the instruction of others in the world of rifle marksmanship, and the history and heritage of those who came before us which allowed us to have such rights and liberties to enjoy this great hobby.
Living in rural Indiana, she grew up hunting small game, and as she grew older, so did her love for firearms. This interest slowly progressed to plinking with .22 long rifles, and continued to do so throughout a variety of firearms, up to and including her favorite: The United States Rifle Caliber 30 M1 Garand.
This interest in shooting sports was cemented only by her appreciation on how the ability to enjoy such activities came about, and that is where Project Appleseed came into play. It was only after scoring expert on the Army Qualification Test that Barbie (as she is more commonly known) was able to start on the path of becoming a Certified Full Instructor with the RWVA (Revolutionary War Veterans Association). Carrying on with her training, Barbie fulfilled the requirements to become a Certified NRA Rifle Instructor as well. Through instructing on rifle marksmanship/American heritage, she has developed familiarization with a wide array of rifles. More importantly, she also has a vast amount of experience working with people from various backgrounds: from folks new to the world of shooting sports to veterans of the armed forces.
Barbie specializes in  "field marksmanship training" (standing, kneeling, sitting and prone).  Aside from being a well rounded, well qualified marksmanship instructor, she also teaches the history of April 19, 1775: the first day of the American Revolution. The feel of the heritage that she teaches can be summed up in a single quote from one of our founding fathers, John Adams: "Posterity! You will never know how much it cost the present generation to preserve your freedom! I hope you will make good use of it. If you do not, I shall repent in Heaven that I ever took half the pains to preserve it."
While Barbie is not traveling the Country instructing at various events, she can be found in her hometown working on fine tuning her own marksmanship abilities, and pursuing her love of Revolutionary War era/WW2 era firearms and history.
Her Knowledge of history and firearms skill make her right at home on this team.